CONCIERTOS MUSIC
Conciertos de música y biografías de los autores imagen vídeos y fotos de todas las tendencias musicales a nivel Mundial .FULL.HD.
Páginas

domingo, 19 de noviembre de 2017
The audio and video are the property of Roger Waters. Not for sale or distribution. I put this show together entirely with HD fan clips from Youtube. (Parts of "Time" and "Pigs -3 Different Ones" are from Roger Waters Youtube Channel. Most of the show is from San Antonio with parts from Mexico City and the finale with Eddie Vedder from Chicago.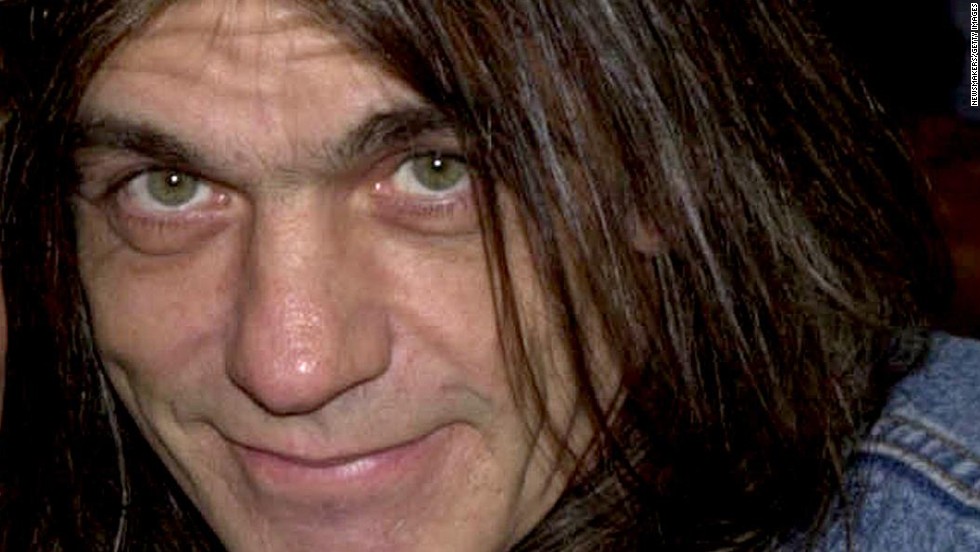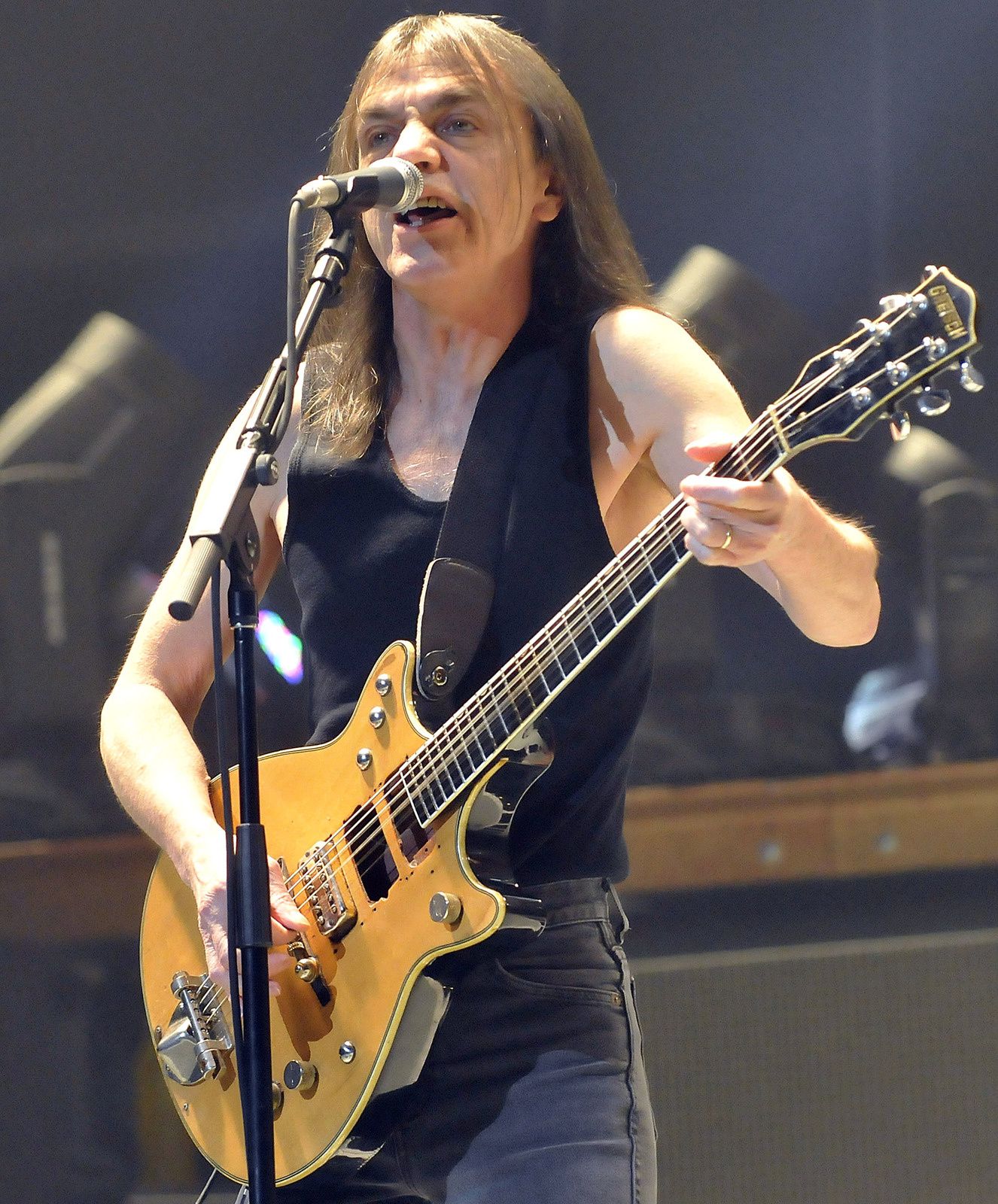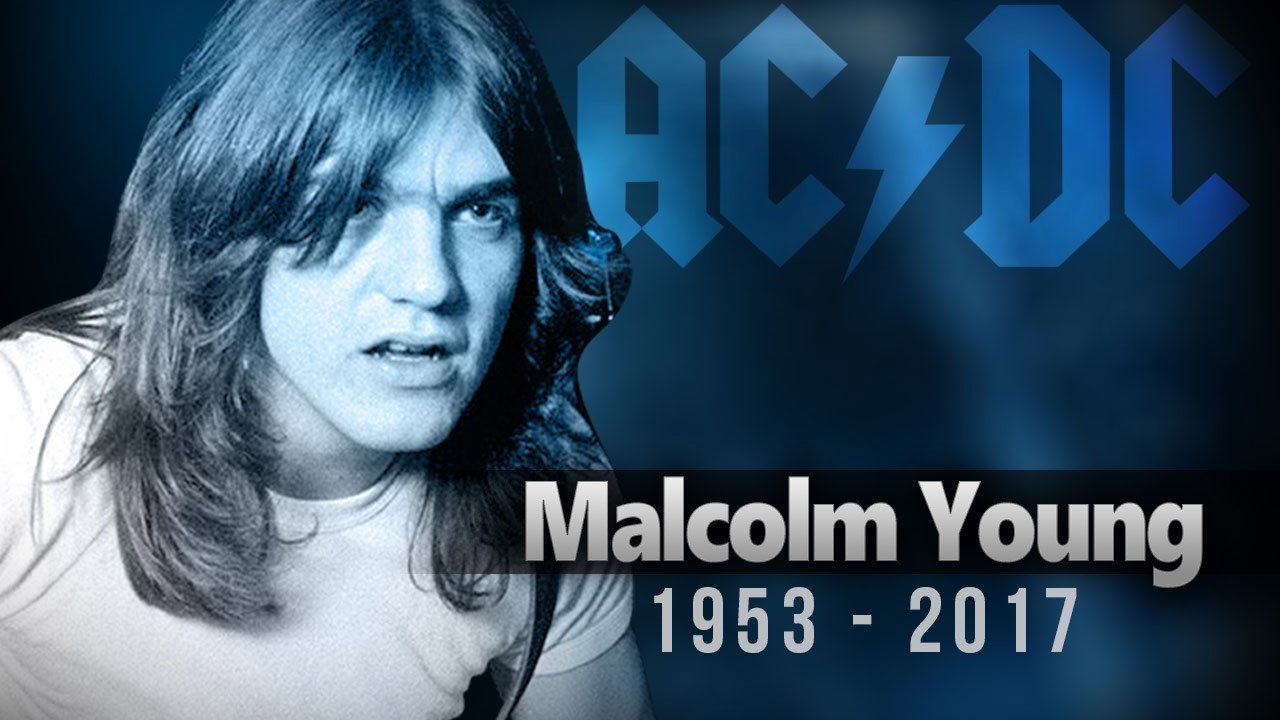 Pese a estar siempre a la sombra de su hermano menor, Angus Young, fue el responsable de la amplia extensión del sonido, el desarrollo de los riffs de guitarras, la composición de la mayoría de las letras y la producción del material discográfico del grupo.5​6​7​
Es considerado uno de los más grandes exponentes del rock de la guitarra rítmica, junto con su hermano. Fue incluido en el Salón de la Fama del Rock en 2003, junto con los demás integrantes de AC/DC.8​9​
Formó parte de la misma desde su fundación, en 1973, hasta 2014, año en el cual el grupo da a conocer mediante un comunicado de prensa su retiro profesional por complicaciones en su salud. No obstante, y pese a la sensible baja de su mentor, la banda informó que continuaría haciendo música.10​11​12​ Fue relevado por su sobrino Stevie Young, quien ya lo había reemplazado momentáneamente en 1988.13​14​15​
Malcolm nos dijo: "Estoy muy enfermo para continuar, pero tienen que seguir haciendo música, porque se cumplen 40 años de la banda". Y ¿sabes?, fue él quien empezó la banda. Fue su idea, AC/DC es su bebé.
Malcolm fue el séptimo hijo de los ocho de la familia Young. Tenía diez años cuando se mudó con su familia desde
Escocia
para instalarse en los suburbios de
Sídney
,
Australia
.
Antes de su carrera como músico, Malcolm tenía un gran potencial como futbolista, pero no pudo continuar, puesto que no creció lo suficiente hasta los 14 años. No obstante, tanto él como su hermano Angus son fanáticos del fútbol, siendo aficionados de su equipo, los Glasgow Rangers.
Inspirado por la fama lograda por su hermano mayor, Malcolm tocó la guitarra por primera vez cuando estaba en el colegio.
Su primera guitarra le fue dada por su madre en su adolescencia para relajar su duro temperamento; dicha guitarra después pasaría a manos de su hermano menor.
Rápidamente pasó de la guitarra acústica a la guitarra eléctrica, aprovechándose de los consejos de su hermano mayor, George, cada vez que este volvía de las giras de los Easybeats.
Malcolm dejó el colegio tan pronto como pudo cuando encontró un empleo remunerado. Trabajó como mantenimiento de máquina para una empresa de sostenes. Con el sueldo de su primer trabajo, Malcolm pudo conseguir guitarras profesionales.
Carrera musical
En 1971, Malcolm se une al grupo australiano Velvet Underground. Numerosos cambios de miembros hubo durante la breve vida del grupo, pero jamás fueron considerados suficientemente válidos para Habiendo sido su último concierto en el Estadio de San Mamés, el 28 de junio de 201018​, el 16 de abril de 2014, un comunicado publicado por la banda en su página web oficial informó de que Malcolm Young se tomaría un receso temporal debido a problemas en su salud, aunque la naturaleza de su enfermedad se mantuvo en secreto. Sin embargo, y luego del constante misterio en torno a su salud, el 24 de septiembre del mismo año, AC/DC confirma su retirada definitiva.19​20​21​22​
Desafortunadamente, debido a la naturaleza de la enfermedad, Malcolm no regresará a la banda. AC/DC emprenderá una gira mundial apoyando el próximo disco, "Rock or Bust", durante 2015. Steve Young, sobrino de los miembros fundadores, Angus y Malcolm Young, toca la guitarra rítmica en el disco y nos acompañará durante la gira.
Cuatro días más tarde, la familia de Malcolm confirmó que él tiene demencia. Según fuentes cercanas a la familia Young, Malcolm habría perdido la memoria a corto plazo, incluso olvidando a una persona en cuestión de segundos luego de haberla visto. Por ello, su esposa Linda Young habría tomado la decisión de internarlo en un centro especializado.

Artículo principal:

AC/DC
A sus 20 años, cuando su banda se separó, Malcolm decidió formar un nuevo grupo. Al principio, tenía que ser un grupo con solamente él como guitarrista, pero cambió de idea y prefirió añadir al grupo un segundo guitarrista para tocar con él. Lógicamente invitó a su hermano Angus.
Ni siquiera supe el nombre de ningún acorde hasta que Malcolm me dijo alguno; y luego, a partir de ahí me los fui aprendiendo todos. Él me dio las únicas clases que he recibido e incluso me animó a hacer solos.
Angus Young

, guitarrista principal y hermano menor de Malcolm

rse paso en el mercado.
oficiosa, pero este proyecto ya resultó más serio cuando el ramo americano de EMI mostró su interés por un álbum de ese grupo. George acudió a Malcolm y Angus como músicos adicionales. Fue el primer trabajo que Malcolm y Angus hicieron junto antes de AC/DC.
El proyecto junto a su hermano mayor marcó profundamente en Malcolm: el proceso que consistía en ensayar hasta el extremo las canciones en el estudio, agregando arreglos y sonidos armónicos y melodiosos, era simplemente contrario a la visión del rock and roll crudo y potente que tenía Malcolm. Decidió que jamás su grupo usaría esa forma de componer.
El nuevo grupo, llamado AC/DC, realizó diversos ensayos tocando versiones de rock y blues. Su primer concierto lo dieron en el Chequers Club de Sídney, el 31 de diciembre de 1973. A pesar de que pasó por numerosos cambios al momento de su formación, la base se acentuó con el cantante Bon Scott, el baterista Phil Rudd y el bajista Mark Evans.
Luego de dos años de giras nacionales, se trasladan al Reino Unido en 1976, comenzando un apretado calendario de giras y grabaciones internacionales. La banda se convirtió en un lugar de visita obligada en vivo debido al show escénico de Angus, pero Malcolm creó una figura bastante característica e imponente en el escenario, parándose estoicamente a uno de los lados y desplegando golpeos agresivos a su guitarra.
Con el éxito masivo y la cima a la vuelta de la esquina, la banda recibió un golpe devastador cuando Scott murió de intoxicación por alcohol a principios de 1980. Sin embargo, tras el duro golpe que les significó esto, graban su álbum más vendido, Back in Black, con la voz de Brian Johnson.
El quinteto se pasó el resto de la década produciendo discos y recorriendo el mundo, pero poco después del lanzamiento de su álbum de 1988, Blow up your Video, Malcolm se dio cuenta de que una adicción de toda la vida al alcohol había puesto en riesgo peligrosamente su salud. No queriendo seguir los pasos de Scott, tuvo una breve ausencia durante una gira de ese año, en un intento por detener su problema con el alcoholismo. Durante dicha gira, lo sustituyó su sobrino Stevie Young. Tal era el parecido de este con Malcolm, que prácticamente nadie se percató de su inasistencia, hasta que la banda lo informó.
Malcolm ha escrito la mayoría de las canciones de AC/DC en colaboración con Angus y los vocalistas Bon Scott y Brian Johnson, siendo descrito como el cerebro de la banda. Sus composiciones instrumentales están influenciadas por el rock and roll de los años '50 y el blues.
A pesar de no ser tan conocido como su hermano, y sin haber sido espectacular en el escenario, él ejerció las funciones del líder de la banda al ser quien tomaba las decisiones importantes, componía la mayoría de las canciones y elaboraba la producción de los discos.
Malcolm falleció el 18 de noviembre de 2017, siendo publicada la noticia en el perfil de Facebook de la banda AC/DC.25​26​27​ El comunicado oficial de la banda dice así:
"Hoy, con profunda tristeza, AC/DC tiene que anunciar el fallecimiento de Malcolm Young. Malcolm, junto con Angus, fue el fundador y creador de AC/DC. Con enorme dedicación y compromiso, él fue la fuerza impulsora detrás de la banda. Como guitarrista, compositor y visionario, fue un perfeccionista y un hombre único. Siempre se apegó a sus armas e hizo y dijo exactamente lo que quería. Él se enorgulleció de todo lo que hizo. Su lealtad a los fanáticos fue insuperable. Como su hermano, es difícil expresar con palabras lo que él ha significado para mí durante mi vida, el vínculo que tuvimos fue único y muy especial. Deja atrás un enorme legado que perdurará para siempre. Malcolm, hiciste un buen trabajo
miércoles, 15 de noviembre de 2017
Traffic
fue un grupo de
rock
procedente de
Birmingham
,
Inglaterra
.
Los cuatro componentes del grupo se encontraron en ocasiones de jam-sessions en varios locales, y en un local en concreto llamado The Elbow Room, en Aston, Birmingham. Mason y Capaldi estaban ansiosos por formar un grupo y Winwood se unió junto con Chris Wood, así que se instalaron en un cottage en Aston Tirrold, Berkshire, para practicar.
El debut de Traffic se produjo en 1967, con el single Paper Sun en Reino Unido. Hole in My Shoe fue su segundo single, que fue un gran éxito. La banda debutó con el disco Mr. Fantasy, el cual gozó de una buena acogida en Reino Unido.
Luego se grabó el segundo álbum de la banda, con el nombre de Traffic, publicado en 1968, que incluía la versión original de Feelin' Allright de Mason.
La banda empezó a ir de gira por Estados Unidos en 1968, lo que supuso la publicación al año siguiente de su tercer álbum Last Exit, en el que una gran parte del disco está grabado en directo. Durante la gira, Mason decidió quedarse en Estados Unidos y salir de la banda, por lo que Winwood anunció su disolución. A su regreso a Inglaterra, formó Blind Faith, con Eric Clapton, Ginger Baker, y Ric Grech, que duró sólo un año.
Los demás miembros comenzaron un proyecto con Mick Weaver, más conocido como Wooden Frog, que se limitó a actuaciones sin ninguna grabación. Después de la ruptura de Blind Faith en 1969, Winwood comenzó su etapa como solista, grabando un álbum que antes salir a la venta, por las concretas intervenciones de Capaldi y Wood, se convirtió en un álbum a nombre de Traffic, John Barleycorn Must Die, su álbum de más éxito hasta la actualidad.
Traffic se extendió y se amplió como banda en 1971 añadiendo a Rick Grech como bajista, Jim Gordon del grupo Derek and the Dominos al frente de la batería, y Rebop Kwaku Baah a las percusiones. Durante una gira en Inglaterra se unió temporalmente el mismo Dave Mason y de esta experiencia se sacó el álbum en directo Welcome to the Canteen, que también incluía un versión de la más famosa canción de Spencer Davis Group, Gimme Some Lovin.
El mismo conjunto, sin Dave Mason, luego grabó The Low Spark of High Heeled Boys, que pronto se convirtió en un gran éxito en Estados Unidos. A partir de entonces, Capaldi empezó su carrera en solitario y Grech y Gordon dejaron la banda, y después de la larga recuperación de peritonitis de Winwood, se publicó el sexto disco de estudio de Traffic, Shoot Out at the Fantasy Factory, siendo otro gran éxito. Grabado en 1973 con dos miembros americanos de larga experiencia, el baterista Roger Hawkins y el bajista David Hood.
Para la grabación de When the Eagle Flies, publicado en 1974, Capaldi se puso de nuevo a la batería, instrumento que había dejado a partir del 1971 para centrarse más en la composición y el arreglo, además de involucrarse en la voz y en las percusiones. El nuevo bajista fue el excelente jamaicano Rosko Gee.
Después de la disolución de Traffic, United Artists sacó dos recopilatorios, de los cuales sólo tomaron canciones de la primera parte de su repertorio. Capaldi y Winwood se juntaron bajo el nombre de Traffic en 1994, cuando publicaron Far From Home (Wood había muerto en 1983). Después de juntarse, Capaldi y Winwood hicieron una gira con motivo de la publicación de dicho álbum.
Publicado por

F VALDE
en miércoles, noviembre 15, 2017
Enlaces a esta entrada